Donate to help create a clean air future
Australia's ageing coal-fired power stations are dirty, expensive and increasingly unreliable. We must move quickly to replace all coal-fired power stations with renewable energy by 2030.
Your account will be debited today, then every subsequent 4 weeks. Get in touch with us to arrange an alternative date.
Your generous one-time gift will help fund our campaign.
Your gift helps fund the crucial work of campaigners and investigators to expose and tackle the air pollution crisis.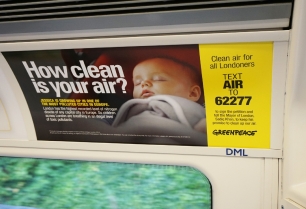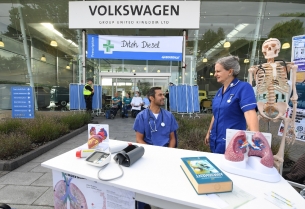 Could help buy banners and posters to raise awareness about the damage done by air pollution and hold the polluters to account.
Could help fund investigations into the health impacts of air pollution on Australians.
Could help create and establish citizen science initiatives to monitor and act on air pollution quickly.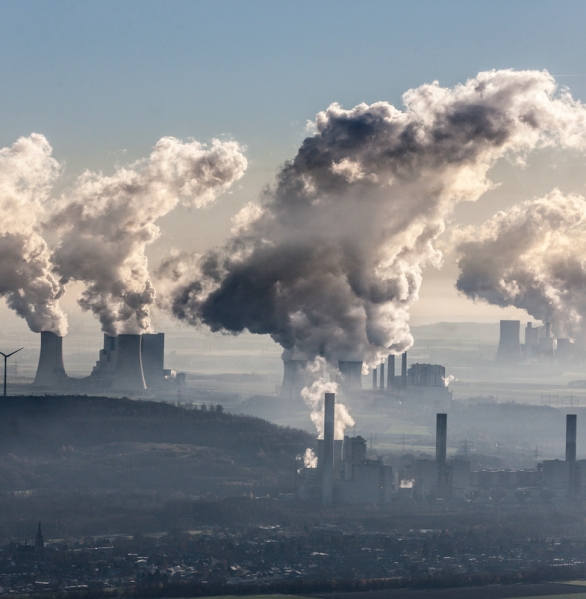 What creates air pollution?
Coal fired power stations are one of the largest contributors to air pollution in Australia. Mining and burning coal is the second largest source of mercury emissions. In Sydney, 54% of the nitrogen oxide and 87% of the sulfur dioxide in the air comes from coal fired power stations.
These power stations are polluting at levels which would be illegal in most other countries. According to research done by Environmental Justice Australia, New South Wales air pollution regulations allow coal fired power stations to emit 666 times more mercury than is allowed in the United States, and 33 times more than in China.
Toxic pollution from coal-burning power stations is affecting our lungs in major cities like Sydney.
Air pollution from coal leads to asthma, heart disease and cancers. According to the Institute of Health Metrics and Evaluation, air pollution causes over 4,000 deaths per year across Australia, which is more than the national road toll.
A nationwide study of 2,880 schoolchildren in Australia found a strong correlation between increased exposure to air pollution and asthma hospitalisation.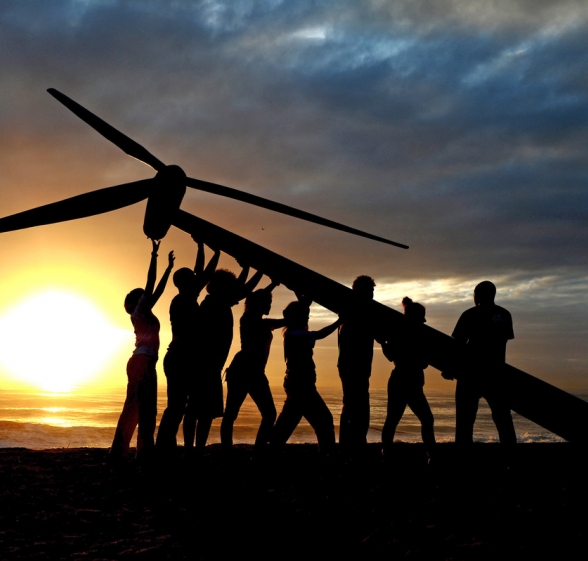 Luckily, the solution already exists. We must replace coal-fired power stations renewable energy sources by 2030. The only thing lacking is political will.

Renewables, such as solar and wind, are cheaper and more reliable than coal. Battery storage technology is advancing every day, and Tesla's big battery in South Australia is the right move for energy security and ensuring against power network failure in a cleaner and more effective way.
While Australia is already on track to be able to obtain a third of our energy from renewable energy sources in the next two years, we must work together to reach our goal of 100% renewable energy by 2030.
Your ongoing support helps Greenpeace:
Provide long-term campaign planning

Remain fiercely independent and unbiased

Reduce our long term administration costs

Respond to environmental emergencies quickly
What you get as a regular supporter:
Regular updates on what's happening in our priority campaigns




Invitations to events and other exciting opportunities to take action

Awesome content from collaborations with top artists and performers

Peace of mind knowing you are part of the global Greenpeace community taking action to achieve positive environmental change.
Amount of money we've accepted from corporations
Number of countries in
which we operate
Number of supporters
worldwide
Support Greenpeace's work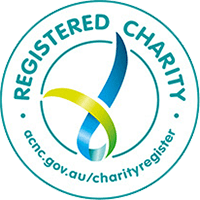 Monday to Friday, 9am to 5pm
Pay by cheque or direct debit.
The Greenpeace Trust is a gift fund listed on the register of Environmental Organisations under the Income Tax Assessment Act 1997 sub section 30.55 (1) item 6.1.1. Donations of $2 or more will be placed in the Greenpeace Australia Pacific trust fund and are tax deductible. ABN 61 002 643 852. You must be 18 or over to donate. You can read our Privacy Policy here.